2018 All Staff Picnic: Fun Diego
All current UC San Diego staff are invited to the 2018 All Staff Picnic! Current UC San Diego staff are welcome to register for one ticket for a mouthwatering "California Coastal" lunch on Town Square.
In addition to great food, there will be 'Fun Diego' inspired games, giveaways, music, staff association groups and the opportunity to catch up with friends you haven't seen in awhile!
When: Friday, August 10, 11:30 a.m. – 1:30 p.m.
Where: Town Square, main campus of UC San Diego (At Myers and Rupertus, the pedestrian area between the Student Services Center, Price Center and Chancellor's Complex)
Tickets: Tickets can be reserved using Eventbrite. Registration will open at 12 noon on Monday, July 23, and stay open until sold out. 
Important ticket information:
Register with your UC San Diego email address. Tickets with a non-UC San Diego email address will be cancelled.
One ticket per Staff member. This is a staff member only event.
Ticket (printed or on your smartphone) and UC San Diego Campus Card are required to receive lunch.
Please cancel your ticket if you cannot come to the event, to allow other staff the opportunity to attend.
Fun Diego Attire Encouraged: Come dressed festively in your favorite beachy style and we will award prizes to individuals and teams. Think Hawaiian shirts, Lifeguards, Surfers, the La Jolla Seals, your favorite San Diego sports team or even your spin on an iconic UC San Diego landmark. The sky is the limit! Register by August 8 to participate: individual or team.
Parking and Shuttles: Picnic attendees are encouraged to take advantage of campus shuttles that will be available before and after the picnic on the Hillcrest and SIO routes.
Parking will be available for all off campus staff members. Gilman parking structure and Hopkins parking structures will not require specific campus passes. Parking in "S", "V", and "B" spaces will be allowed with any UC San Diego parking pass from 10am-3pm on Friday, August 10, only. Cart service will also be available from both parking structures for those who need additional assistance.
Volunteer: Volunteer50 is looking for volunteers to help with the event. All volunteers will receive a lunch ticket and other goodies. Register to volunteer today!
Volleyball: The annual volleyball tournament is back! From 8 a.m. to 11 a.m., on Muir Sand Volleyball Courts. Teams of five can register here: https://goo.gl/forms/iEFlCCBlWpCFH6Pb2 . Sign-up deadline August 3rd. Volleyball participants wishing to attend the picnic must register for a ticket.
Sponsors: 
Platinum Sponsors
Gold Sponsors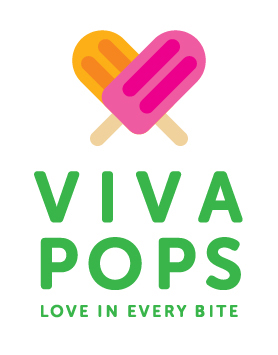 Silver Sponsors